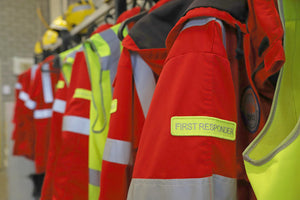 This course is designed to help workers meet the Hazmat First Responder Operations (FRO) Level II Responder.
The intention of the Hazardous Materials First Responder Operations (FRO) course is to address the Federal OSHA HAZWOPER training conditions for 29 CFR1910.120( q)( 6)( ii) for general industry and 29 CFR1926.65( q)( 6)( ii) for construction. This course is also intended to meet any HAZWOPER training conditions for the EPA and State OSHA regulations. PER 29 CFR1910.120( Q)( 6)( II) AND 29 CFR1926.65( Q)( 6)( II)FRO first responders at the operations level are persons who act in response to releases of hazardous substances as part of the original response to the point for the purpose of guarding near persons, property, or the terrain from the goods of the release. These individuals are trained to respond without trying to stop the release and their function is to contain the release from a safe distance, keep it from spreading, and limit exposures. At the operational level, first responders shall have received at least eight hours of training or have had sufficient experience to objectively demonstrate competency in the following areas in addition to those listed for the awareness level and the employer shall so certify:
Knowledge of the basic hazard and risk assessment techniques;
Knowledge in selection and use of proper PPE provided to the first responder operational level;
An understanding of basic hazardous materials terms;
Ability to perform basic control, containment, and/or confinement operations within the capabilities of the resources and personal protective equipment available with their unit;
Ability to implement basic decontamination procedures; and
An understanding of the relevant standard operating and termination procedures.
This training should be combined with company-specific training on the employer's Emergency Response Plan (ERP), including policies and procedures for employees that respond to hazardous materials emergencies.