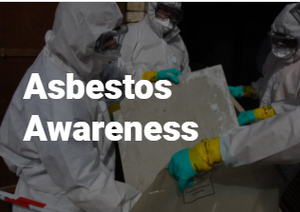 Students will obtain the necessary information and training needed to identify asbestos hazards that may be present on the work site, the effects of asbestos exposure, and learn how to avoid being exposed. Students will also learn about the EPA and OSHA standards that were developed to protect workers.
Students who should take this course are those who are at risk of being exposed to asbestos on the work site.
This training is NOT intended for workers who perform asbestos abatement tasks and does not provide personal protective equipment (PPE) training.